Monday 04 July 2011 at 10:31 am. Used tags: bass, brook, trout
Summary:
Couple more outings this week.
Bass on Saturday which was also "prop polishing on a rock" day.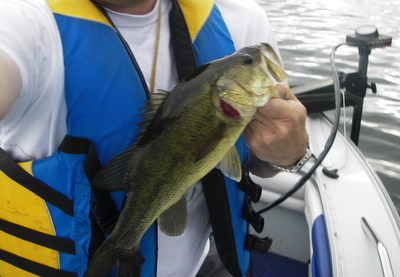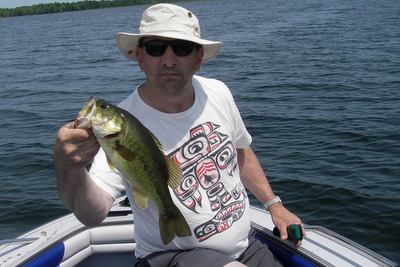 Brookie on a stick Sunday (caught by my friend Barb). High of 31, we hiked a short way into a remote lake, about a km, the trail was swampy but it was too hot for even the bugs. We did a few down loops of the small lake in the bright sunshine until finally this little fatso hit an inline spinner. Given the heat, it was lucky we got even one.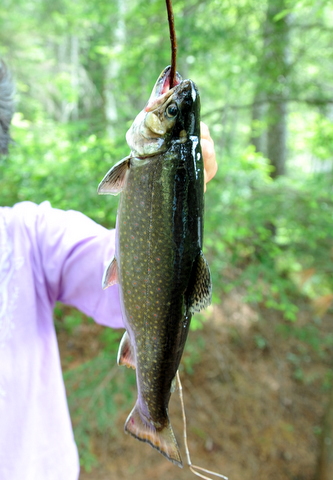 --